new album shallow waters is out!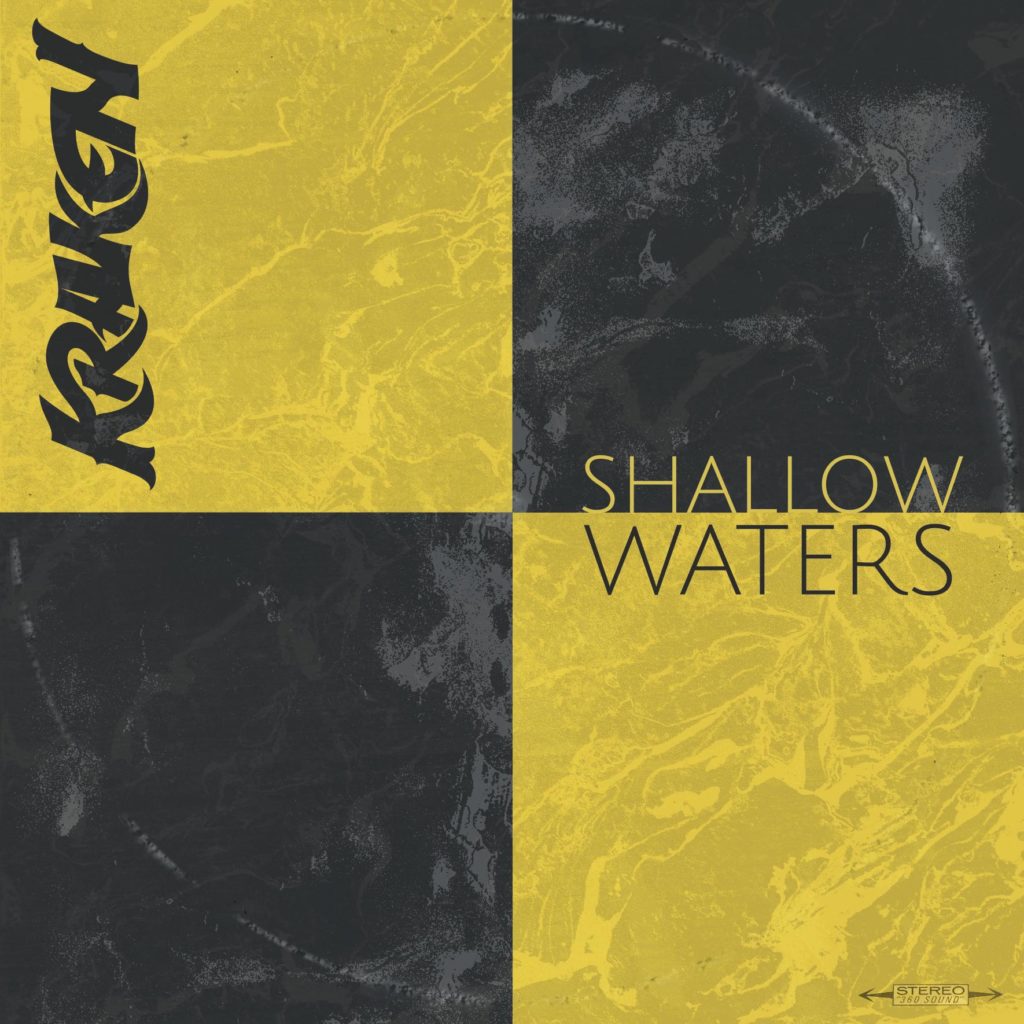 O Kraken emerge de novo

Temos navegado em águas pouco profundas e para prevenir acidentes ou falta de oxigénio, o Kraken volta a superfície para tomar uma lufada de esperança e partilhar musica feita com muita alma com todo o planeta.

Quando a pandemia estava no início, nós, ingenuamente, encontramo-nos uma vez mais no campo, naquele mesmo celeiro onde o primeiro álbum foi gravado para partilharmos ideias, tons e melodias e a felicidade que nos leva a fazer música. Longe do mar mas emersos em rock'n'roll, 6 temas foram gravados e são agora partilhados convosco.

O design do Shallow Waters simboliza a bandeira da quarentena marítima, que os marinheiros hasteavam em caso de doença a bordo quando se aproximavam do porto. Nós navegamos águas pouco profundas, mas sempre navegando em frente na busca de dias mais claros.

O album foi co-produzido pelo Miguel Lima, um velho amigo. A banda está extremamente grata pela sua contribuição e paciência.
The Kraken rises again.
We have been sailing in Shallow Waters and to prevent major accidents or lack of oxygen the Kraken rose to take a deep breath of hope and to share some soulful music with the planet.
Back when the pandemic was just beginning, we, innocently, gathered again in the countryside, meeting in the same barn where the first album was recorded to share ideas, tones, melodies and the happiness that drive us to make music. Away from the sea but drowned in rock'n'roll 6 tracks were recorded and are now shared with you.
The artwork of Shallow Waters symbolises the quarantine maritime flag, which sailors would rise in case of disease aboard when approaching the port. We are sailing shallow waters, but always moving forward towards brighter days.
The album was co-produced by Miguel Lima, an old friend. The band is extremely grateful for his contribution and patience.
Watch clip shallow waters
BIO
Kraken é uma criatura multi-tentáculo nascida à beira-mar. A sua força é devastadora e bela ao mesmo tempo. Cada braço do seu corpo tem vida própria, poder e robustez. Quando trabalham juntos, eles criam uma mistura de rock, soul e blues à deriva com o swell, sem destino ou propósito específicos, mas com a certeza de que será uma jornada cheia de
prazer.
Kraken nasce em Agosto de 2018 pelas mãos e mente de Manuel Portugal (Drill, Stone Cold Lips). Este, de guitarra no dorso, junta António Pedro (Drill) ao baixo, Diana Silveira (Diana Silveira) à voz e Pedro Gonçalves (Drill, Fuzz Dogz, Miss Lava) à bateria e juntos formam o ser que, ao contrário do mito, não mais é devastador, mas sim fruto de pleno deleite.
Cada tentáculo é movido pelo coração e, cada criação, traduz-se na conjugação de todos.

Kraken faz música porque gosta e porque acredita que a música é uma fonte de partilha que tem a força das vagas do oceano. Kraken não edita discos em formato físico e lançou o seu primeiro trabalho em Fevereiro de 2020, de nome Unnamed Sea e o segundo lançamento, Shallow Waters, no dia 20 de Junho deste ano.
Kraken is a multi-tentacled creature born by the sea. Your strength is devastating and beautiful
at the same time. Each arm of your body has a life of its own, power and strength. When
work together, they create a mix of rock, soul and blues adrift with the swell, without
destination or details, but for sure it will be a journey full of pleasure.
Kraken was born in August 2018 by the hands and mind of Manuel Portugal (Drill, Stone Cold
Lips). With a guitar on his back, he joins António Pedro (Drill) on bass, Diana Silveira (Diana)
Silveira) on vocals and Pedro Gonçalves (Drill, Fuzz Dogz, Miss Lava) on drums and together they form the being which, contrary to the myth, is no longer devastating, but the fruit of full delight. Each tentacle is called by the heart and each creation translates into the combination of all.

Kraken makes music because he likes it and because he believes that music is a source of sharing that it has the strength of the waves of the ocean. Kraken does not edit discs in physical format and has released its first work in February 2020, called Unnamed Sea and the second release, Shallow Waters, on June 20th of this year.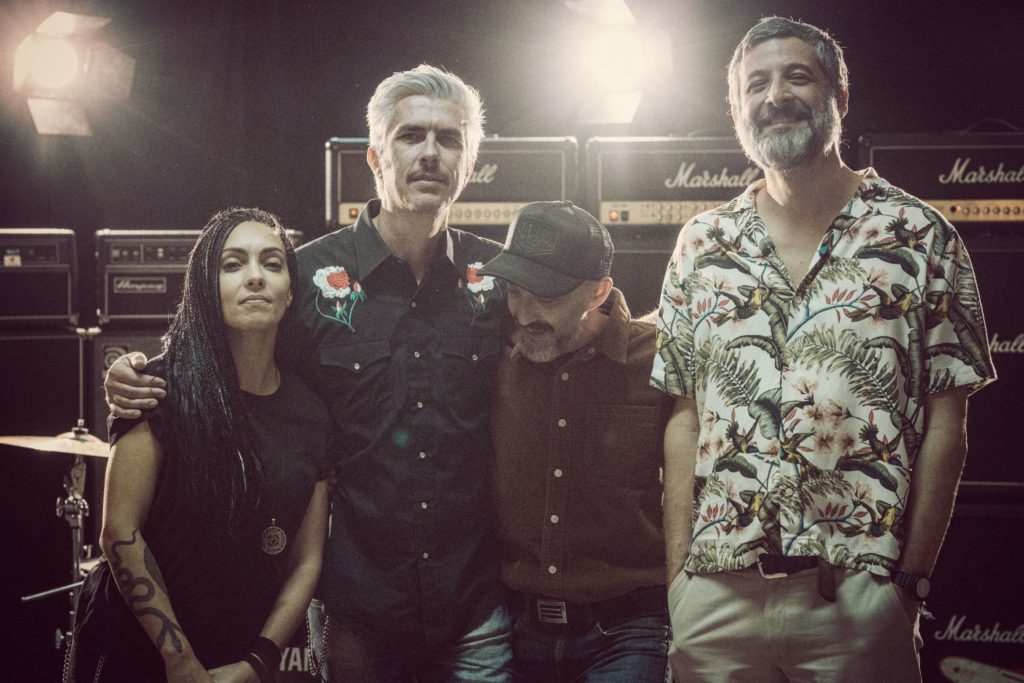 Previous releases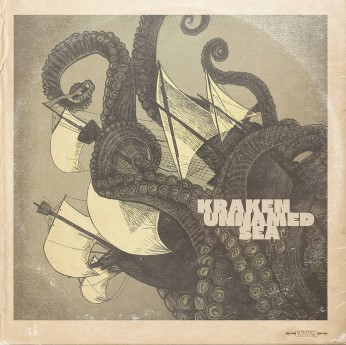 Connect
Contact
info @ kraken . band